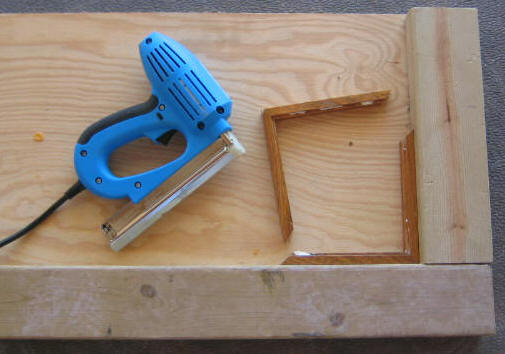 This corner jig is so easy to make and so easy and accurate to use, you will be kicking yourself for not thinking of doing this sooner!
Material List:
1/2" plywood; 24" x 24" square (any dimension of your choice)
2 x 4 x 4'
1 1/2" wood screws
Step 1 - Select 1/2" plywood and cut it into a 24" x 24" square or dimension of your choice; use a carpenter's square to confirm it is square.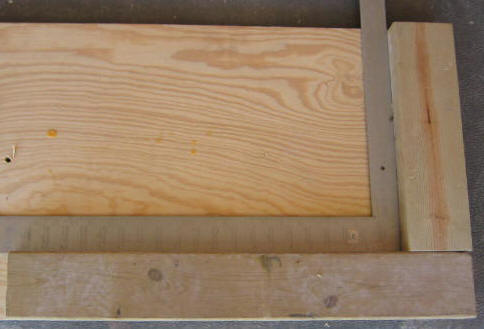 Step 2 - Select the 2 x 4 and cut one piece to 24"; cut a second piece to 21 1/2"; ensure all edges are cut to a perfect 90 degree angle; best to use a chop saw or a miter box to ensure accurate cuts; use a carpenter's square to confirm squareness.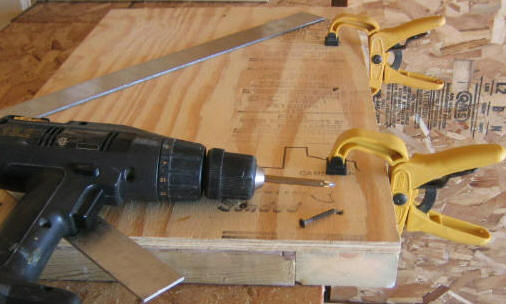 Step 3 - Working on a flat surface, select the 24" x 2 x 4 and clamp it to one side of the 1/2" plywood square; use the 1 1/2" screws (three or four screws) and input the screws through the plywood into the 2 x 4; ensure that the edges are flush/even; this 2 x 4 will be considered the base/bottom of the jig.
Step 4 - Select the 21 1/2" 2 x 4 and place it perpendicular to the base along the left edge of the plywood and clamp it in place; using a carpenter's square, ensure the junction of the 2 x 4's is a perfect 90 degree corner. Screw this 2 x 4 into place.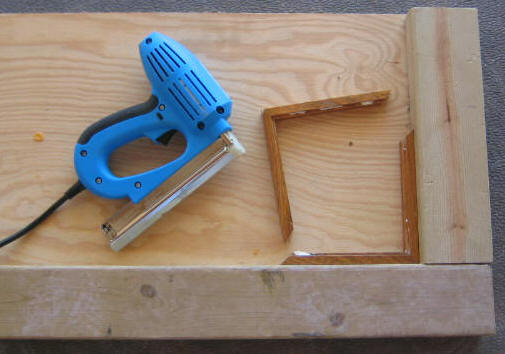 Your corner jig is now complete and ready for action; you can now repair broken drawer panels; assemble box corners and picture frames with ease.
Hope This Jig Makes Your Day!