Building a picnic flatware carrier is a project that can be fun and practical. This simple, but handy picnic caddy can hold many table needs and will provide years of service. You can build it practically for free with the materials laying around your workshop; I used some 1x4's left over from a building project plus a small piece of a 1x8.
Material List:
(1) 6-foot 1 x 4 for the base frame.
(1) 2-foot 1 x 8 for the handle.
(1) 1/4" plywood; 12" x 18" for the Bottom Panel.
Three 1" screws; Four 1 5/8" screws.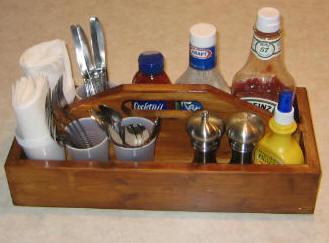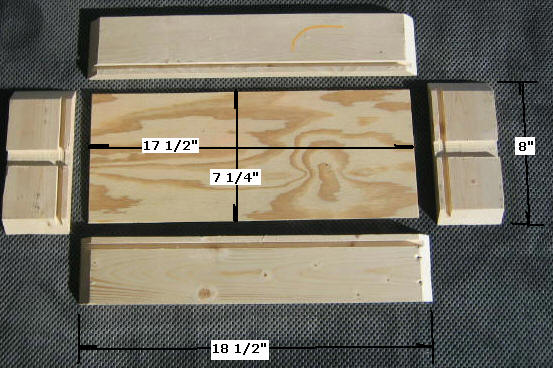 Step 1, Cut the Caddy Base - Select the 1 x 4; with the miter saw set at 45 degrees, cut two pieces @ 18 1/2" and two @ 8", as shown above. Select 1/4" plywood; reset your saw to a straight, 90 degrees; cut one piece @ 7 1/4" x 17 1/2", as shown above.
Step 2, Make Dado Cuts - Select the front, back and two side pieces; setup dado blades @ 1/4"; set blades for 5/16" deep cut; set the fence 1/4 from the blade; make the four dado cuts along the bottom edges, as shown above.
Select the two Side pieces; locate the center of each; with the same dado settings, adjust the fence multiple times to remove 3/4" of material from the center to receive the handle, as shown above.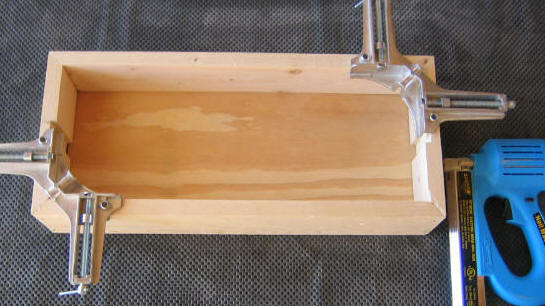 Step 3, Assemble the Caddy Base - Select the pieces; with glue and brads, assemble the base, as shown above.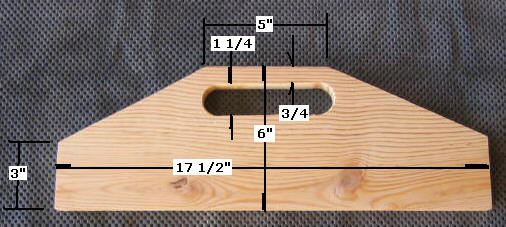 Step 4, Produce the Caddy Handle - Select the 1 x 8; rip it to six inches; crosscut it to 17 1/2, as shown above. Layout the cutting angles and the handle hole to the dimensions as shown above. I used a 1 1/4" paddle bit; drilled a hole at each end of the grip space; I used a saber saw to cut out the remaining material. Attach the handle to the base sides and bottom with 1 1/2" screws as shown below.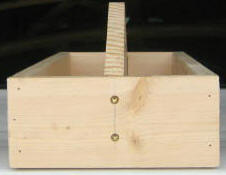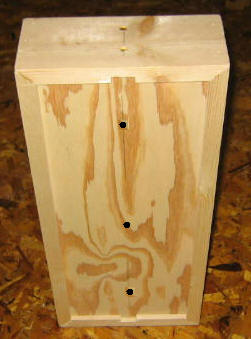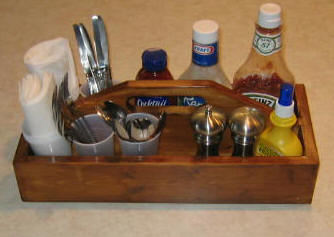 Use a filler to fill all the screw holes, sand, prime, and paint/stain to suit; attach some felt pads to the bottom of the Caddy to protect any table tops; now you are ready to conveniently set your table.